This track record does not show actual profits and losses. It shows the maximum increase within the same day or 1 day after a trade alert. If a trade could not be entered at or below the limit price, it is marked as "NO TRADE" and not counted in the stats. There are different trade algorithms shown on this page. Each algorithm has different rules for entering and exiting a trade.

Algorithm 1.1 objective is to alert multiple trades each day for stocks with heavy momentum and take profits at a level that statistically results in a high win rate %.

Algorithm 5.0 objective is to alert the biggest potential opportunities in the market (see examples below) with a profit target of 25% to 100+%. Algorithm 5.0 requires the trader to evaluate the news releases or other catalysts, and it's recommended to only trade if there are strong catalysts, otherwise the win rate % may be impaired. See highlights below.
Algorithm 7.0 objective is to focus on stocks that are on watch multiple times in recent 2 weeks and that are exhibiting a chart pattern that indicates a continuation of a price increase or a short squeeze. Target is 3% to 25%. See highlights below.
November 30, 2021
Algorithm 7.0
November 29, 2021
November 24 and 26, 2021
November 23, 2021

November 22, 2021

November 19, 2021

November 18, 2021

November 17, 2021

November 16, 2021

November 15, 2021

November 12, 2021

November 11, 2021

November 10, 2021

November 9, 2021

November 8, 2021

November 5, 2021

November 4, 2021

November 3, 2021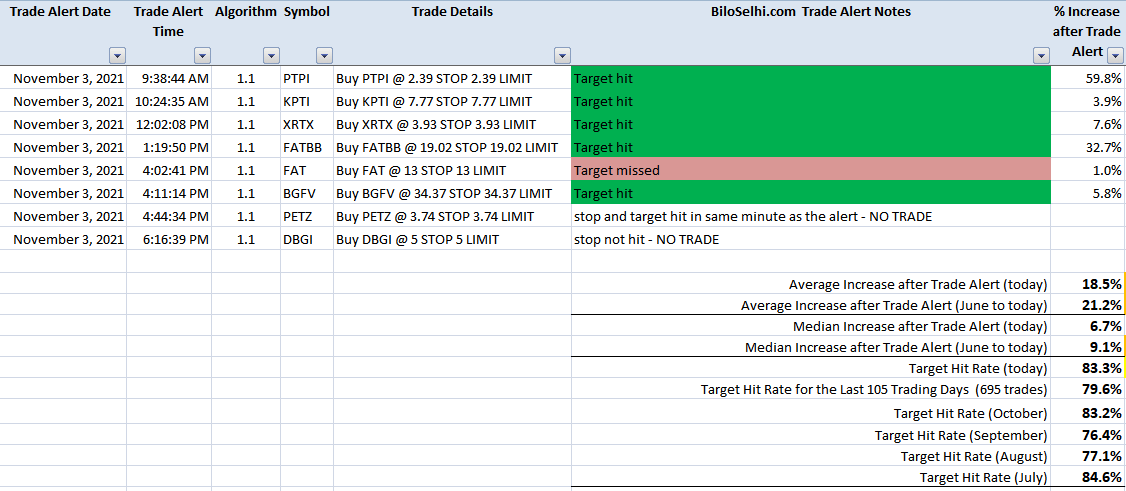 November 2, 2021

November 1, 2021

October 29, 2021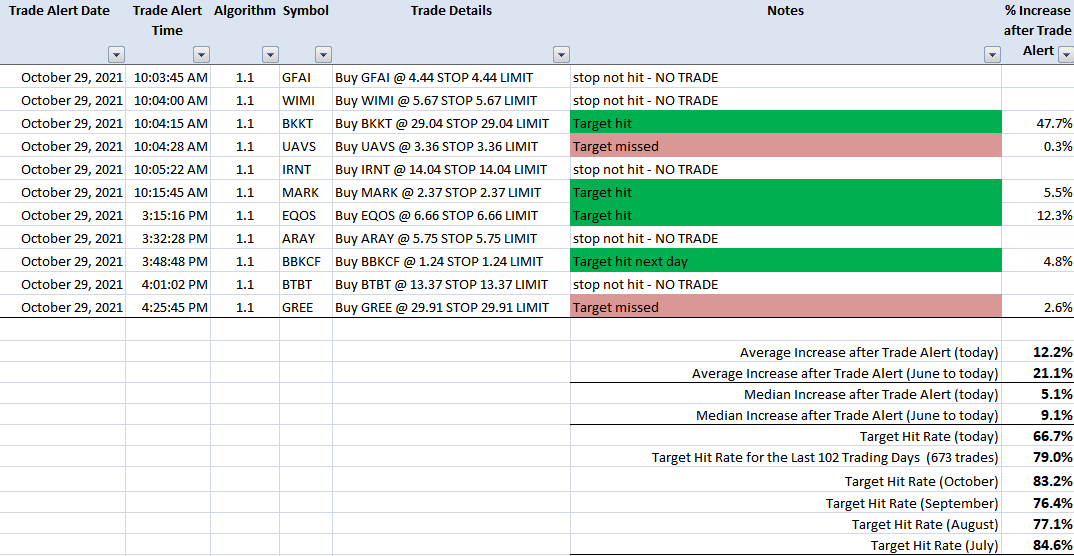 October 28, 2021

October 27, 2021

October 26, 2021

October 25, 2021

October 22, 2021

October 21, 2021

October 20, 2021

Algorithm 7.0 - Sept 22 - October 20,2021
October 19, 2021

October 18, 2021

October 15, 2021

October 14, 2021

October 13, 2021

October 12, 2021

October 8 & 11, 2021

October 7, 2021

October 6, 2021

October 5, 2021

October 4, 2021

October 1, 2021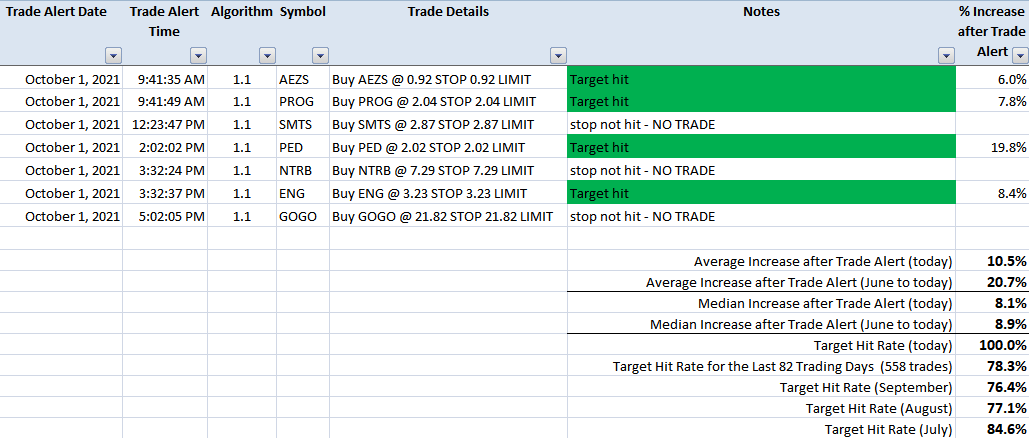 September 30, 2021

September 29, 2021

September 28, 2021

September 27, 2021

September 24, 2021


September 23, 2021

September 22, 2021

September 21, 2021

September 20, 2021

September 17, 2021

September 16, 2021

September 15, 2021

September 14, 2021

September 13, 2021

September 10, 2021

September 9, 2021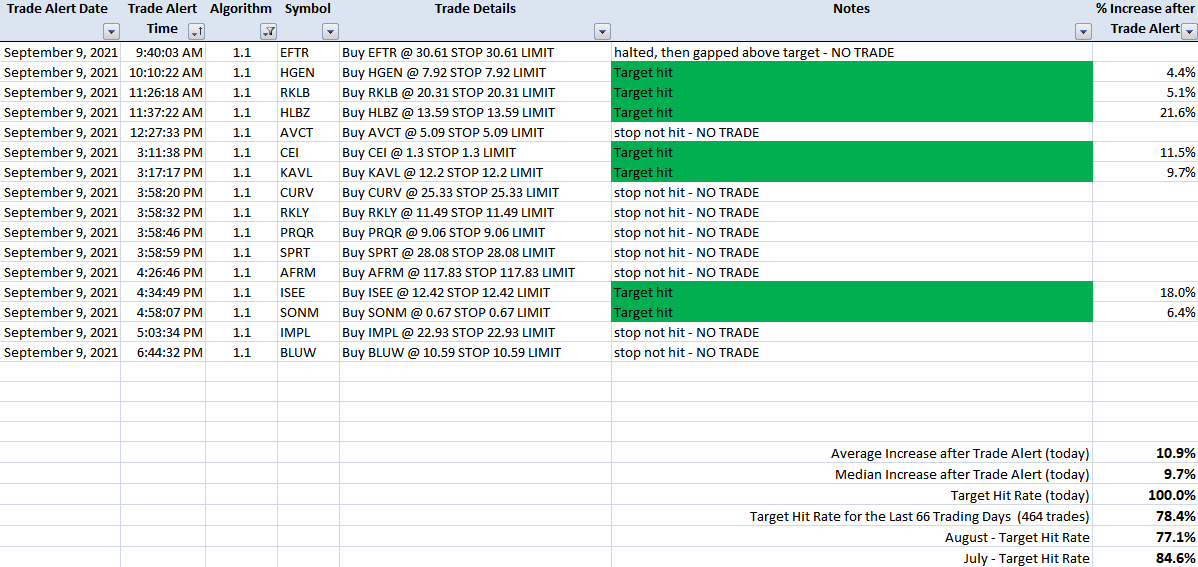 September 8, 2021

September 7, 2021

September 3, 2021

September 2, 2021

September 1, 2021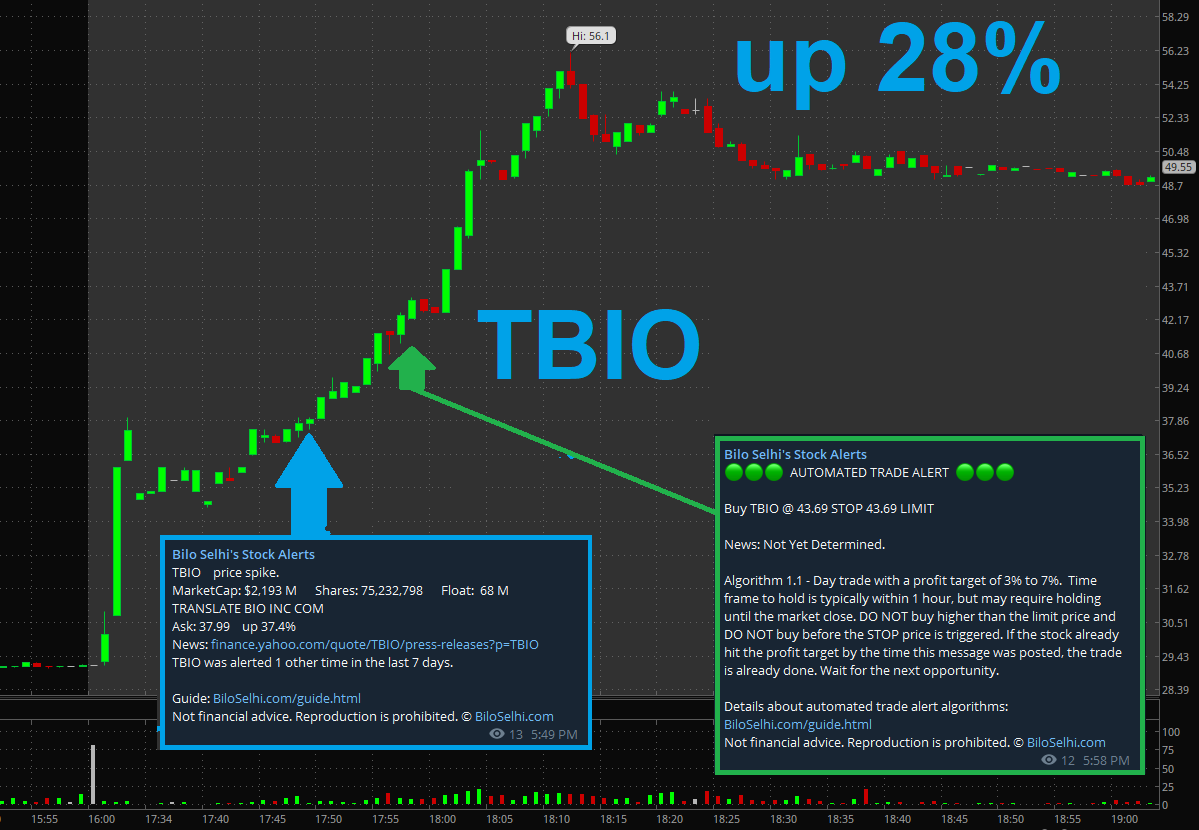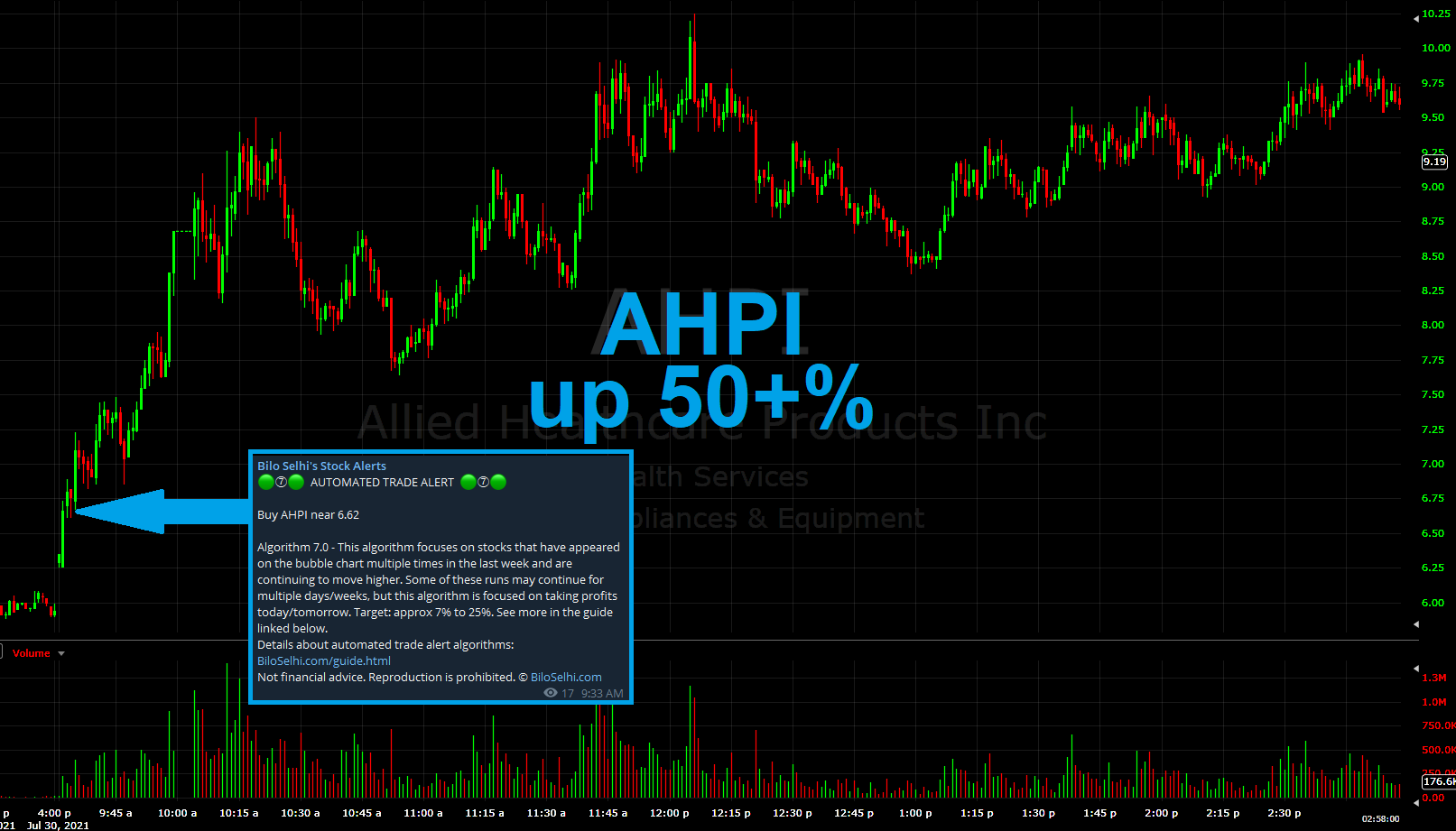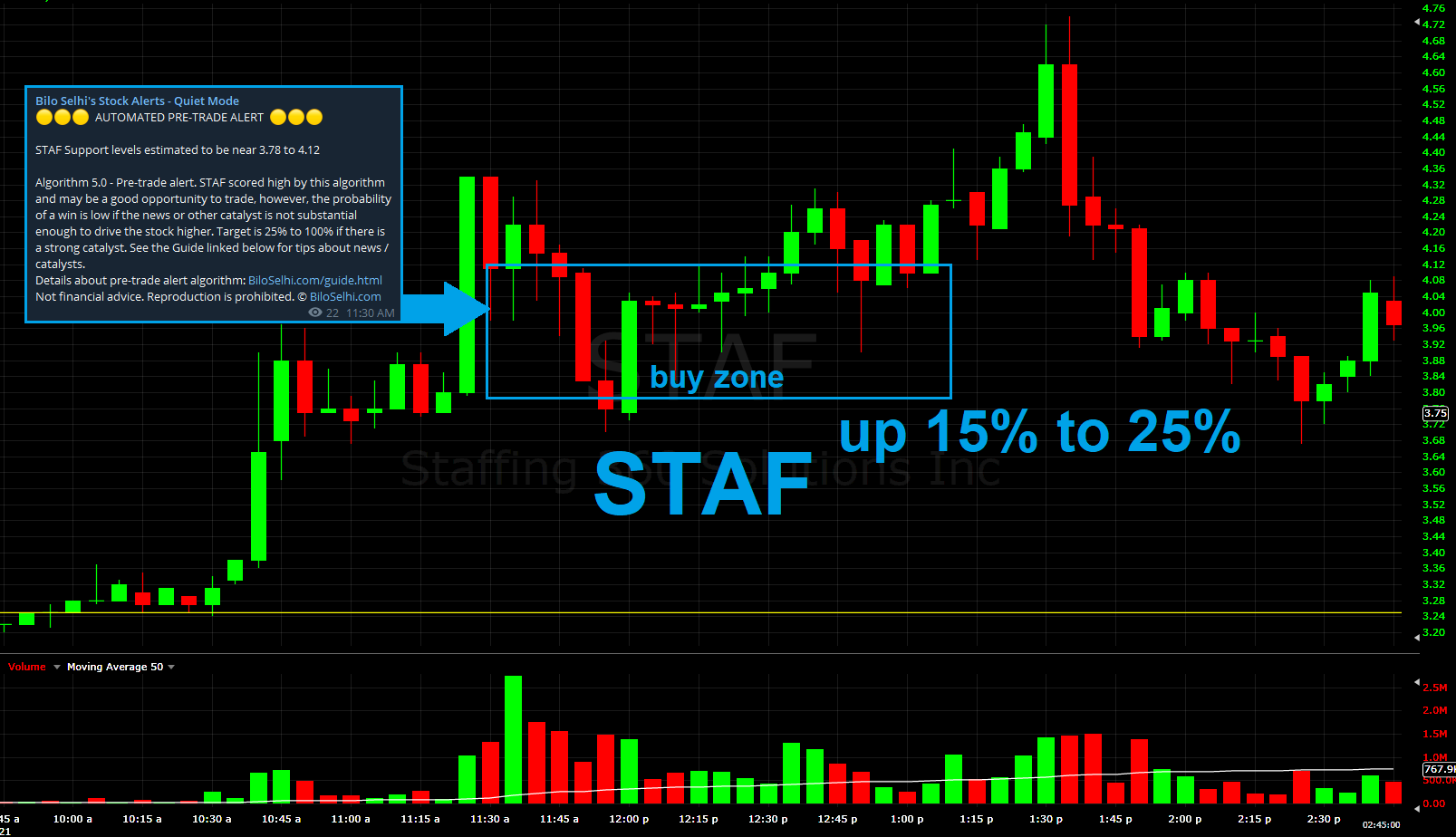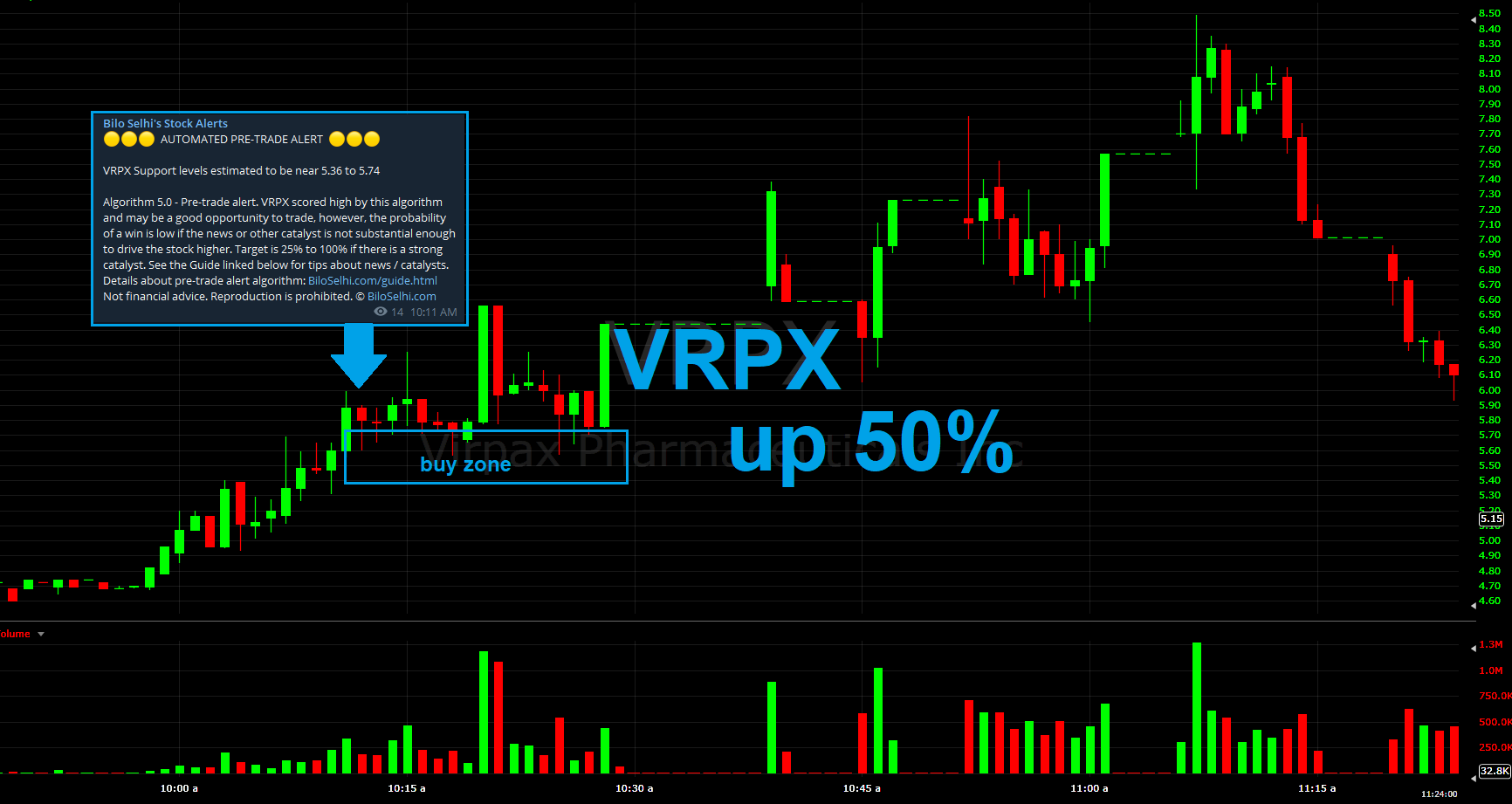 ---
Track record August to October 2021
Track record July to September 2021
Track record June to July 2021