Focused on alerting some of the most potentially profitable short-term opportunities in the U.S. stock and crypto markets. Past results have seen opportunities increase as much as 10,028%*. Ideal for day traders, swing traders, or anyone wanting help finding potential opportunities in the market. Long term trades also alerted on rare occasion.


Bilo Selhi's

TRACK RECORD (2014 to 2021)

shows history of tremendous opportunities that subscribers could have profited from. HUNDREDS OF TESTIMONIALS


Opportunities are alerted for penny stocks, small caps, large caps, ETFs, options, and crypto assets.




Alerts are posted in real-time (on Twitter private account for subscribers only). Twitter features email notifications and other notification options. SMS text messaging is also available in some countries.




Approximately 10 to 16 trade alerts per month, plus select news alerts (1 to 5 per day) plus other watch list alerts are posted throughout the day give plenty of trade ideas and opportunities to focus on. Bilo Selhi filters through all the market noise and focuses on opportunities that have potential to make big moves.




How many 100+% winners do you find each year? If you want help finding more, this service is for you.

See the 100+% winners alerted this year.


NEW

: Bilo Selhi's Automated Watch Alerts on Telegram. Alerts almost all of the biggest momentum stocks every day. Ideal for day trading and swing trading. See examples


Subscribe today for special offer to get started...
---
Questions? Please send email to:
stocksthatdouble@yahoo.com
---
Follow on Twitter and Facebook for occasional free alerts or get on the mailing list by sending an email with the words "add to email list". Email addresses are not sold or shared.
BEWARE of impersonator accounts on Twitter and other social media sites. The only two Twitter accounts associated with BiloSelhi.com are:
https://twitter.com/stocksthatdoubl (approx 25,000+ followers)
https://twitter.com/BiloSelhi1
Subscribe to receive alerts for opportunities like this...
Highlights of the week ending April 24, 2021:
FSR up 12% after trade alert.
OCG up 13% after trade alert.
SKLZ up 36% after trade alert.
Pirate Chain(ARRR) up 197% after watch alert.
SYPR up 42% after trade alert.
Watch alerts from the automated system:
OCGN 103%
BTX 90%
UXIN 80%
BGI 64%
TKAT 54%
SYPR 54%
WKSP 53%
SKLZ 51%
MDMP 49%
AITX 43%
DLPN 38%
PETZ 32%
AMBO 32%
BBIG 31%
SFOR 30%
MVIS 30%
HMBL 30%
RAIL 30%
LRMR 29%
CWRK 28%
AENZ 27%
CMMB 26%
TMBR 26%
CGA 25%

---
Some subscribers report their success* on Twitter...
---
Ranked #1 on a stock trading site with hundreds of thousands of members...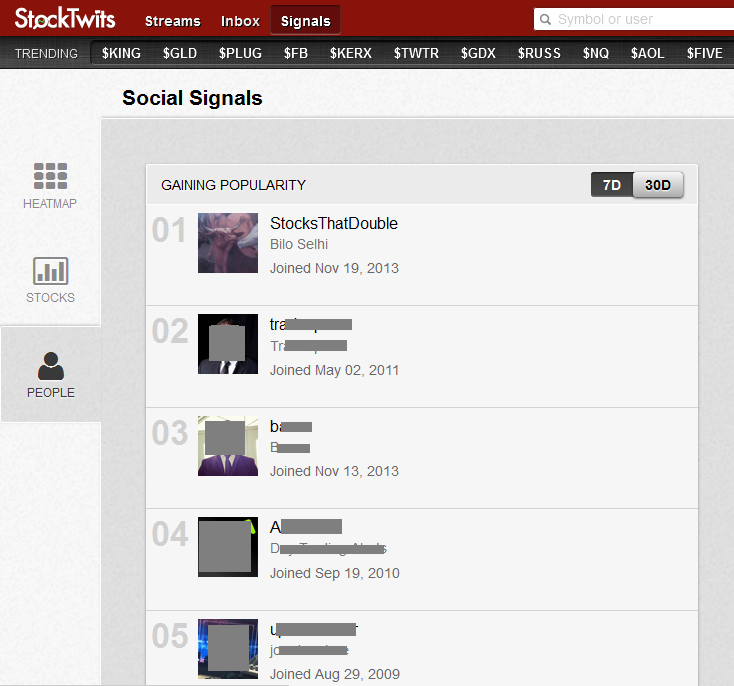 ---