Focused on alerting some of the most potentially profitable short-term opportunities in the U.S. stock and crypto markets that have the potential to increase 10% to 3,100+%*. Ideal for day traders, swing traders, or anyone who wants help finding potential opportunities in the market. Long term trades also alerted.


Bilo Selhi's

TRACK RECORD shows history of tremendous opportunities that subscribers may have profited from. HUNDREDS OF TESTIMONIALS


Opportunities are alerted for penny stocks, small caps, large caps, ETFs, options, cryptocurrencies (Bitcoin and 2,000+ other cryptos).




Alerts are posted on Twitter which features email & SMS text message notifications. If you already have a Twitter account, you can access Bilo Selhi's service after you subscribe. No additional account needs to be created.




Approximately 10 to 13 trade alerts per month in addition to select news alerts (1 to 5 per day) plus other watch list alerts are posted throughout the day give many trade ideas.




How many 100+% winners do you find each year? If you want help finding more, this service is for you.

See the 100+% winners alerted this year.


Access to the archive of trade alerts and daily chats/watch lists since 2014: an incredibly valuable resource to study and learn from.
Subscribe today for bonus
---
Questions? Please send email to:
stocksthatdouble@yahoo.com
---
Follow on Twitter and Facebook for occasional free alerts or get on the mailing list by sending an email with the words "add to email list". Email addresses are not sold or shared.
NEWS: For the 3 months ended June 30, 2019:

Largest trade alerts: VVPR 118%, IGC 102%, RWLK 83%, ABIO 82%, FCEL 51%, RBZ 51%, AVEO 37%, NGD 30%
38 trade alerts: 31 opportunities to take profits, 2 trades still open, 5 closed with a loss.
---
Some members report their profits* on Twitter:
---
Ranked #1 on a stock trading site with hundreds of thousands of members...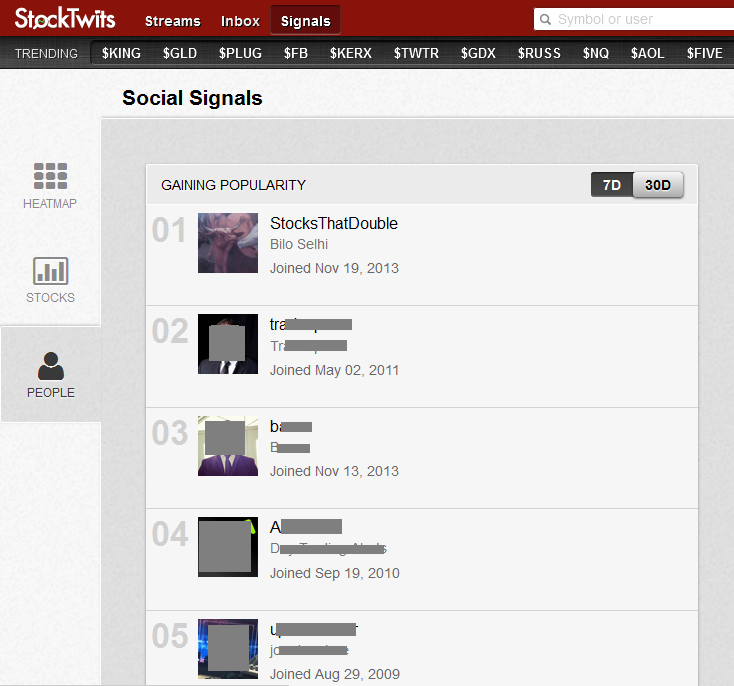 ---