Highlights and examples of the automated system available on Telegram.
- The system alerts many of the biggest momentum stocks every day for day trading and swing trading in the U.S. stock markets.
- Approximately 30 to 60 watch alerts posted each day, plus bubble charts posted in real-time help to focus on the best momentum opportunities.
- Double digit and/or triple digit % gainers alerted everyday.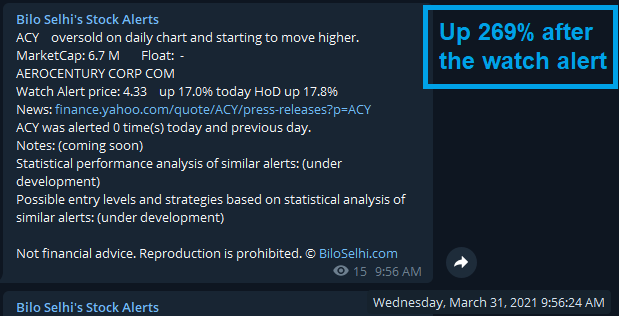 Bubble charts are posted in real-time throughout the day as the watch alerts make new highs. This helps to focus on a select few stocks per day to trade. The following charts show how much each stock gained AFTER being alerted.
April 30, 2021 Another 100+% runner alerted.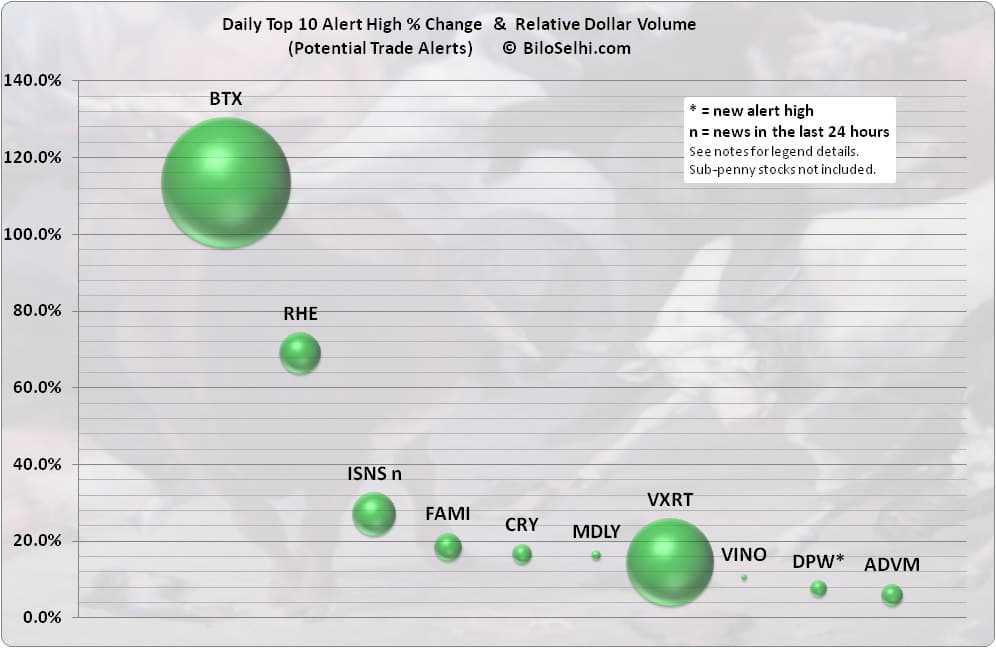 April 29, 2021
April 28, 2021
April 27, 2021
April 26, 2021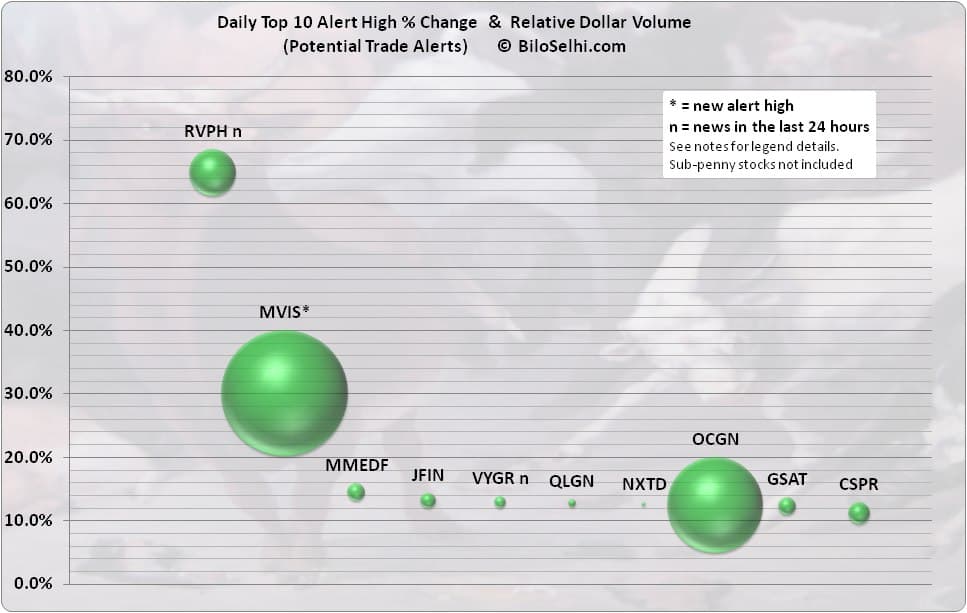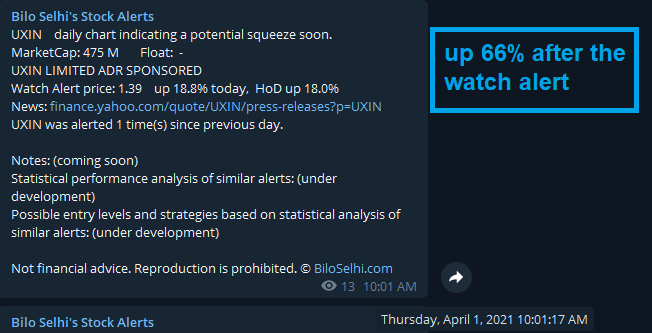 Top BiloSelhi_Bot Gainers for March 31, 2021
Top 50 alerts from week of April 4, 2021